For 80m and 160m i have a Symmetric open line dipol regulated with Annecke tuners(see below). On the left it's the Symmetric tuner and on the right it's the universal transmatch.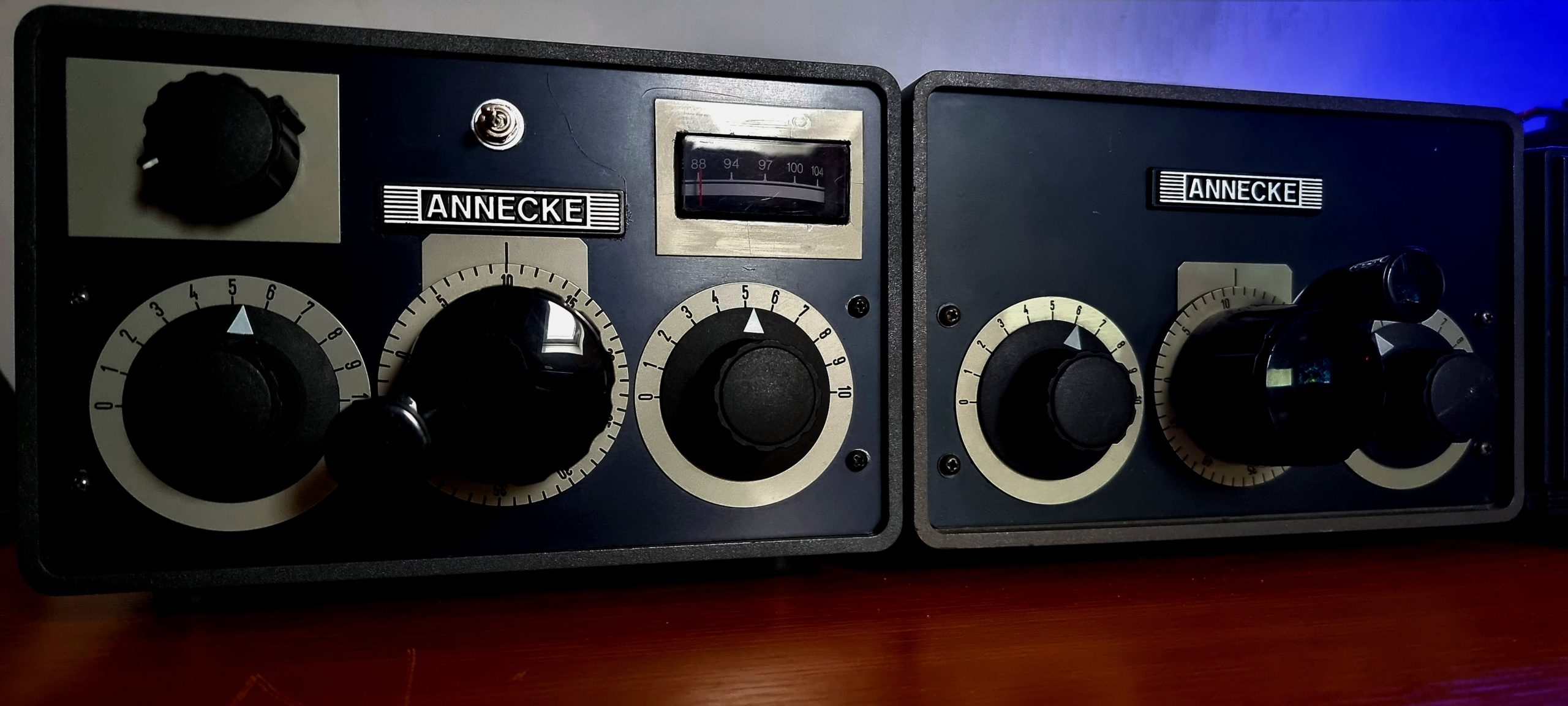 The Transmatch
The Universal Transmatch is a German implimentation (right picture) which was sometimes also called the universal transmatch.
This design, in contrast to later designs, incorporates the dual variable capacitor (voltage divider) on the input or transmitter side of the T-Network. Most modern versions do not use the dual capacitor.
The left one is the Symmetric Transmatcher (tuner) from Annecke who is RARE!!! It's working like a champ and is so stable in tuning of open feed lines. Picture below for a quick look inside the box.
SPECIFICATIONS:
Bands: 160 to 10m
Power Rating: 750-1000 Watt PEP/CW
Impedance Matching Range:

50 to 200 Ohms Coaxial-Fed Antennas
50 to 2000 Ohms Longwire Antennas

Size (Width/Heigth/Depth): 20 x 12.5 x 250 cm (8″ x 5″ x 10″)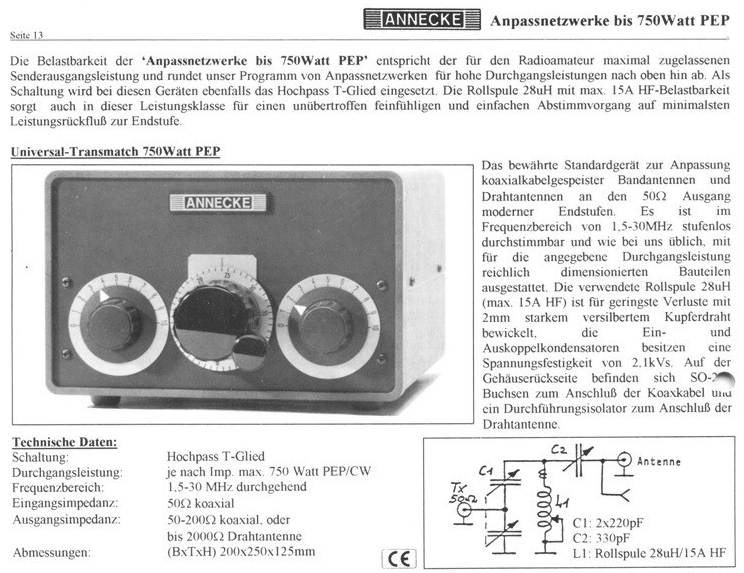 More info on the DJ0IP webpage about the Annecke Tuner.